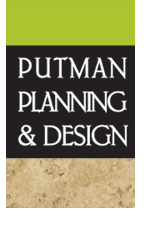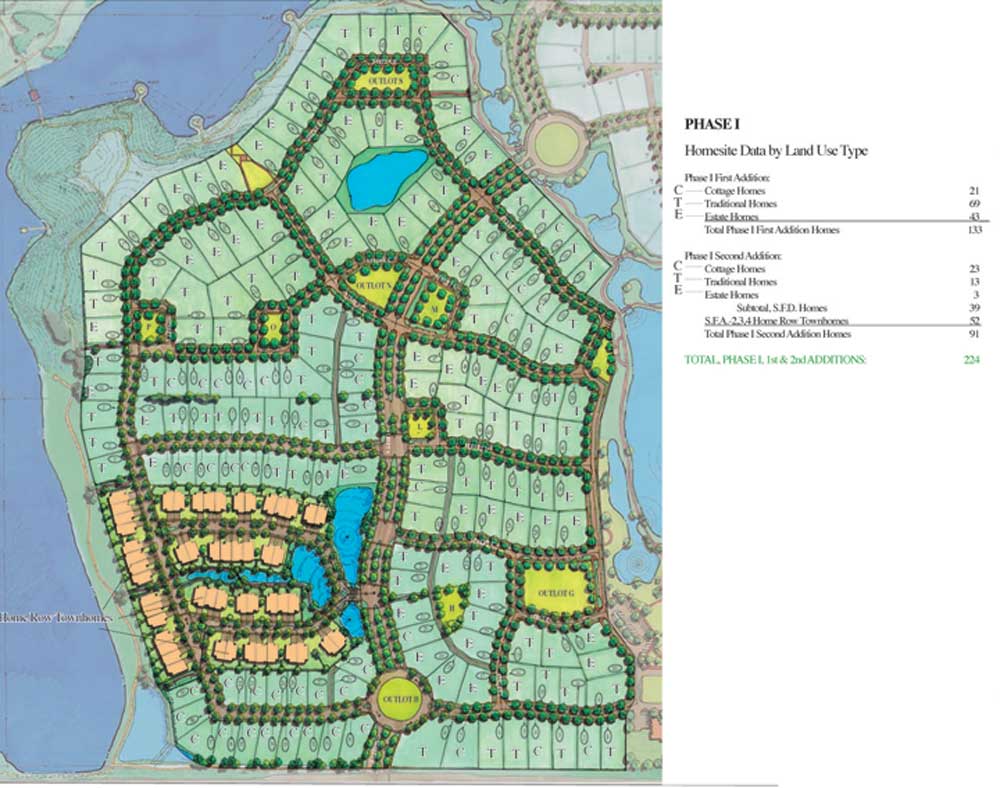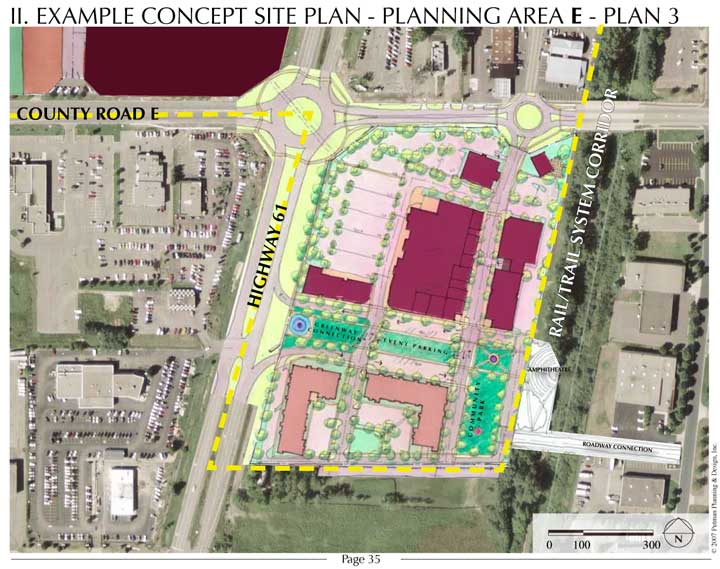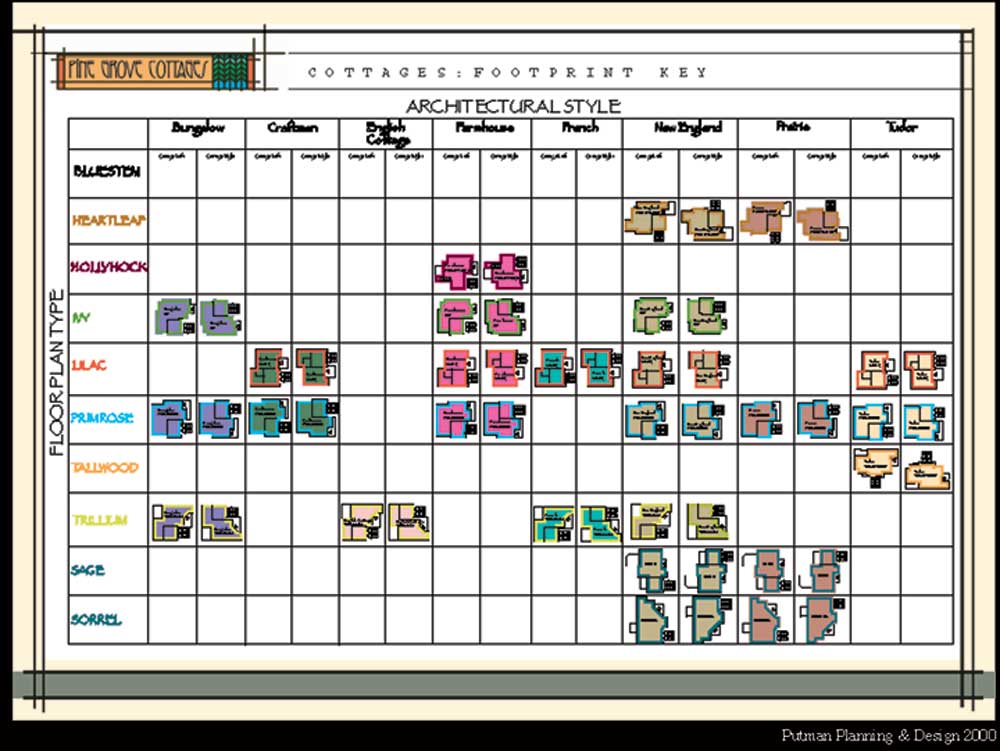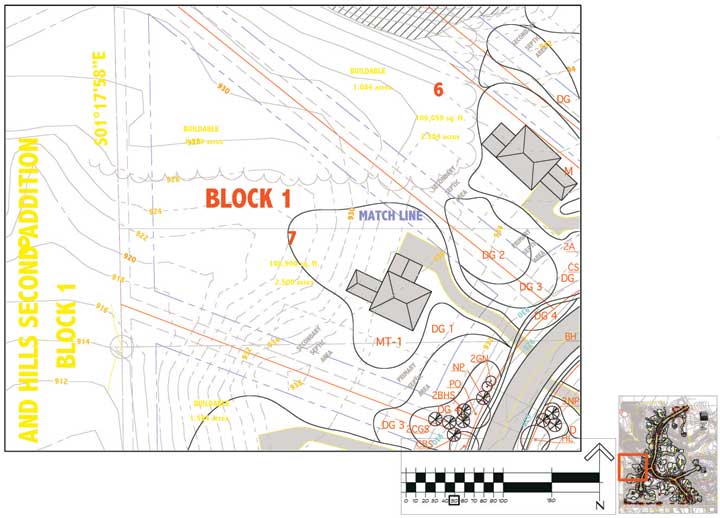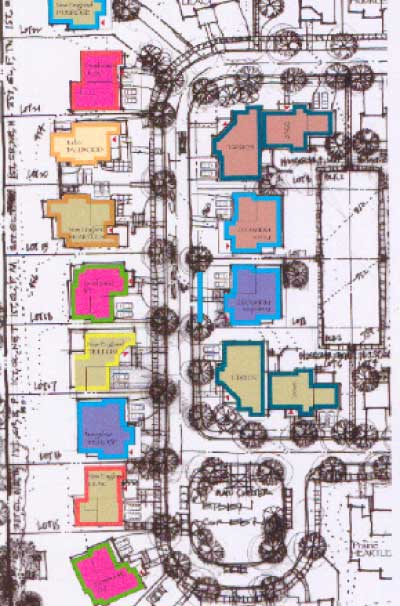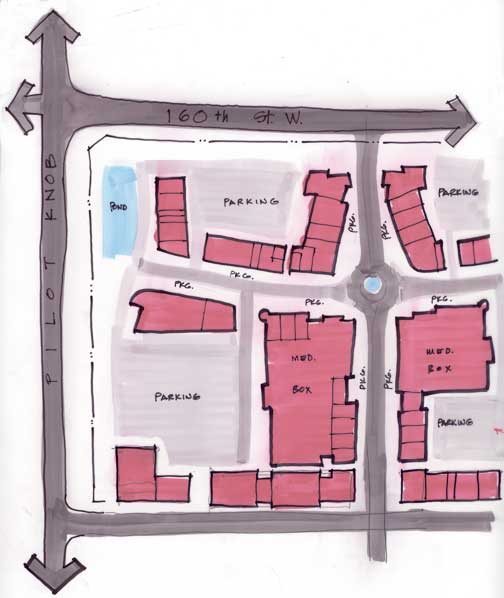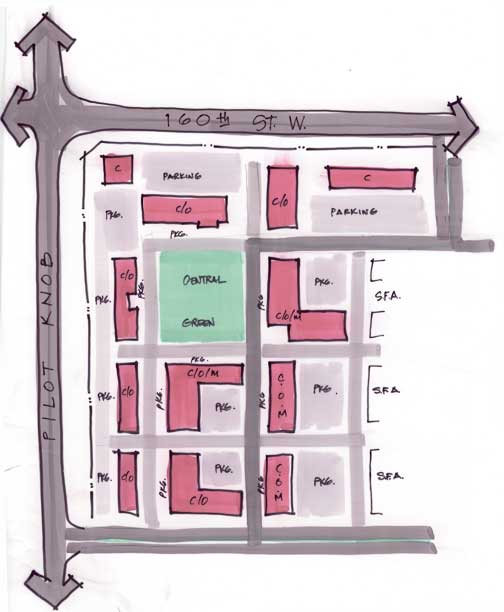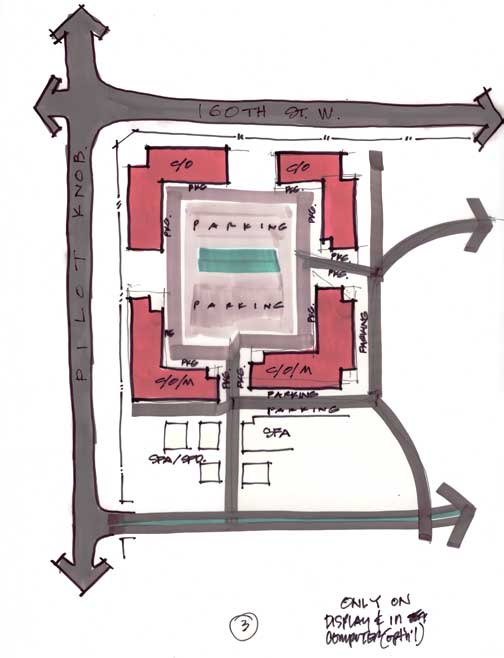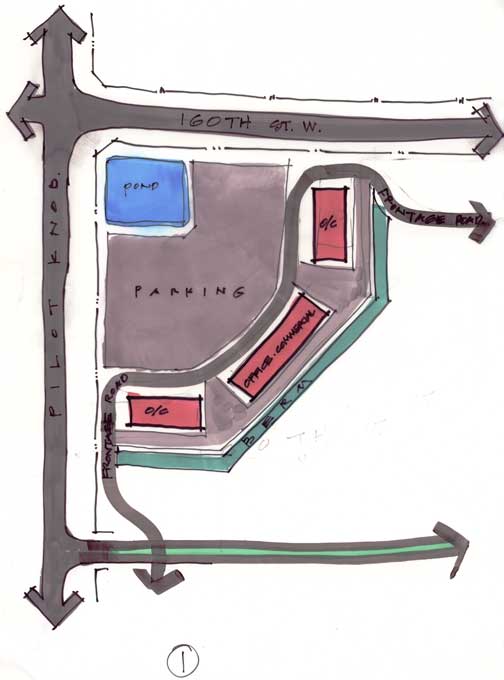 Portfolio: Design Quality Guidelines Services:
General Home/Building & Garage/Parking Positioning Guide:
Specific Lot-Home Chart & Siting Guide:
Lot-By-Lot Enlargements: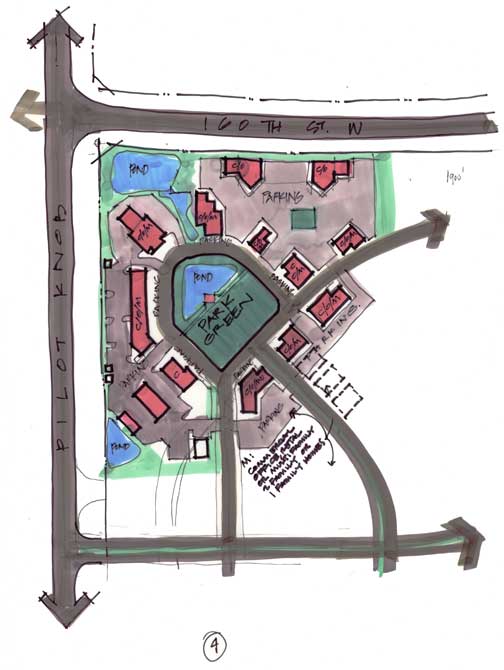 Position Guide gives basic home-type or building notation (eg, Estate, Cottage or Traditional, commercial, mixed-use) and preferred driveway/parking locations, limits perceived choices, and avoids excessive repetition.
Augmenting Design Quality Guidelines, prescribes streetscape variety, avoids value-killing repetition, creates limited choice perception. Driveway and parking configuration is guided.
Individual lot-home plans showing preferred home placement from Lot-Home Chart or commercial/mixed-use lot studies showing garage placement/parking, and recommended Development/Resident overstory & understory planting.